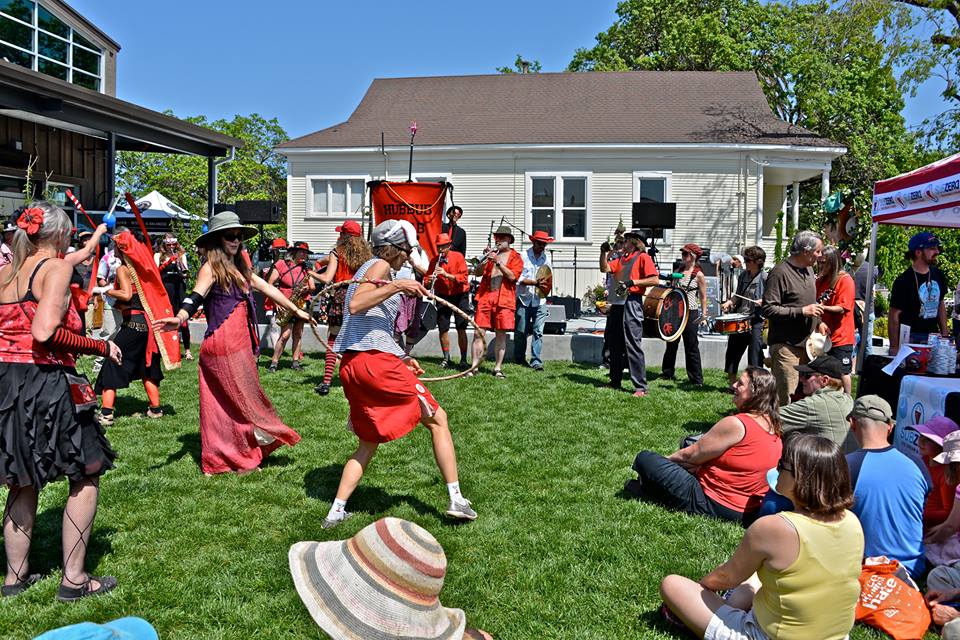 The Hubbub Club is celebrating its 10th anniversary this fall! From its humble beginnings as a ragtag group of diverse musicians, the band has been an ongoing experiment in raising joy and building community through music and fun. Now a well-loved institution in Sonoma County, the Hubbub Club is bigger, badder, and super stoked to be throwing a party in the heart of Sebastopol for the many fans who have supported them along the way.
Join us at our free party at Community Market in Sebastopol on Friday, September 1st, 6-8pm. Come dance on the lawn with us and enjoy the music on this summer evening. If you've ever played in the band, please come share the stage with us!
The Hubbub Club has a great love and appreciation for our community, which has supported us all these years, so come share the love! It should be a really great party!