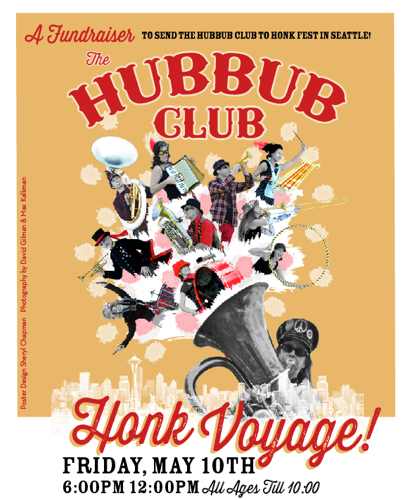 Live Music – Silent Auction – Raffle
Join the Hubbub Club and Friends at Hopmonk Tavern in Sebastopol on Friday, May 10, 6-11pm for a party and benefit to send the band up to Seattle for HONK!  Entry Tickets available here.
Win a Golden Gate Seaplane Trip for Two! See the Bay Area from the air. Drawing will be held at our Honk Voyage Benefit on Friday, May 10, 2013 at 9pm. www.seaplane.com  Raffle Tickets available here
A Lasana Dinner with Caesar Salad and Bread will be served in the beer garden, 6-8pm. Dinner Tickets available here.