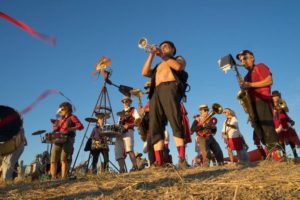 Rivertown Revival is Coming this Saturday, July 16th, 11am to 8pm at the Petaluma River Heritage Center. This is one of the highlights of our musical year!!!
Enjoy art boat races, local performers, local foods and local beer. Come in costume for added fun!
There will be live music all day across four stages. The Hubbub Club is on at 4:30pm and 7:45pm.
More info: http://rivertownrevival.com/
Petaluma River Heritage Center
, Copeland and D Streets , Petaluma