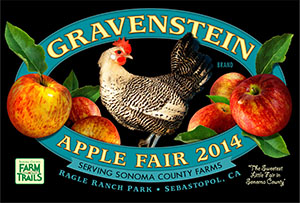 On Sunday, August 10th, at 4:30pm, the Hubbub Club will play for the first time at the Gravenstein Apple Fair.
The fair will be held on August 9th and 10th under the shade of majestic oaks in Ragle Ranch Park in Sebastopol and will include live music on 2 stages, arts & crafts vendors, excellent local food and beverages, contest, activities, and a children's corner.
For more information, visit the event website here.
Ragle Ranch Park
, 500 Ragle Road , Sebastopol