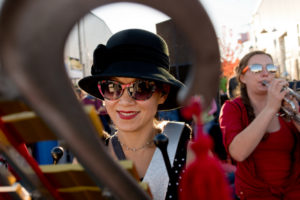 On Thursday, September 25th, 6-7pm, the Hubbub Club will be playing at the Barlow Street Fair.  We'll start and finish at the Community Market Stage, with a stroll through the fair somewhere in the middle.
The Barlow is the new feel-good place to be in Sebastopol, with a weekly artisan celebration which invites music and even more food, brews, and handmade crafts to the party!  Gator Nation will be holding it down on the main stage that evening.
Our host, Community Market, is the new worker-run, natural food grocery store in town and Hubbub Club is ever so happy to bring the music to their doorstep!
Community Market
, 6762 Sebastopol Avenue , Sebastopol